| | | |
| --- | --- | --- |
| | | Today's biological science headlines from the sources selected by our team: |
Horse racing position cuts drag up to 66 per cent
Researchers have revealed precisely how much different slipstreaming tactics reduce drag on a horse during a race. Â 
'Himalayan Viagra' fuels caterpillar fungus gold rush
Overwhelmed by speculators trying to cash-in on a prized medicinal fungus known as Himalayan Viagra, two isolated Tibetan communities have managed to do at the local level what world leaders often fail to do on a global scale -- implement a successful system for the sustainable harvest of a precious natural resource, suggests new research.
Biology meets geometry: Geometry of a common cellular structure explored
Architecture imitates life, at least when it comes to those spiral ramps in multistory parking garages. Stacked and connecting parallel levels, the ramps are replications of helical structures found in a ubiquitous membrane structure in the cells of the body.
Scientists seek cure for devastating witches' broom disease of the chocolate tree
(American Society of Plant Biologists) As children across the country savor the last of this year's Halloween candy, a deadly and untreatable fungus, Moniliophthora perniciosa, is hexing chocolate tree, Theobroma cacao, plantations in many South and Central American countries, threatening livelihoods and imperiling the world's favorite treat. A team of scientists from Brazil has taken the first steps towards conquering this aggressive fungus by deciphering the interaction between the fungus and the chocolate tree at the molecular level.
Transforming 'big data' into knowledge
(Harvard Medical School) The HMS Center for Biomedical Informatics has received two major government grants totaling nearly $28 million. This new infusion of support will enable the center to continue two major foci of study, one involving neuropsychiatric illness and the other involving new approaches to precision medicine.
Is fleet diversity key to sustainable fisheries?
(University of California - Santa Barbara) Concern about fisheries is widespread around the world. Over the past several decades, a robust discussion has taken place concerning how to manage fisheries better to benefit ecosystems and humans. Much of the discussion has focused on preserving biological diversity, a critical component of healthy ecosystems. One aspect that gets less attention is the role of fishing fleet diversity.
Blocking a fork in the road to DNA replication
A team of Whitehead Institute scientists has discovered the surprising manner in which an enigmatic protein known as SUUR acts to control gene copy number during DNA replication. It's a finding that could shed new light on the formation of fragile genomic regions associated with chromosomal abnormalities.
Identifying the biological clock that governs female fertility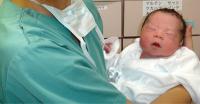 A recent study at the University of Gothenburg sheds light on the mystery of the biological clock that governs fertility. Researchers at the University of Gothenburg have identified the biological clock that governs female fertility. The discovery represents a major contribution to research aimed at finding medical approaches to treating infertility in women.
Giant tortoises gain a foothold on a Galapagos Island
A population of endangered giant tortoises, which once dwindled to just over a dozen, has recovered on the Galapagos island of Española, a finding described as "a true story of success and hope in conservation" by the lead author of a study published today (Oct. 28).
Wolf-like animal seen roaming in northern Arizona
An animal resembling a gray wolf has been spotted roaming the far reaches of northern Arizona, officials said Thursday, and tests are planned to determine exactly what it is.
Team publishes evidence for natural alternative to antibiotic use in livestock
Today the leading journal PLOS ONE published research that provides underlying scientific support for a fundamentally new type of natural alternative to the use of antibiotics in livestock feeds for growth promotion and disease prevention. The paper is the result of work by both independent and company scientists. Avivagen Inc. is a wellness company developing and delivering products that support and enhance the health and quality of life for animals and the people who care for them.
Scientists seek cure for devastating witches' broom disease of the chocolate tree
In the early 1900s, Brazil was the world's largest producer of cocoa. Chocolate trees (Theobroma cacao) were cultivated in a 800, 000 ha region of rainforest in the state of Bahia, beneath a dense canopy of native shade trees. Whereas the surrounding rainforest was a biodiversity hotspot, the chocolate trees, which were derived mainly from a handful of seeds introduced in the mid 1700s, had very low levels of genetic variation. According to Brazilian scientist Gonçalo Pereira, "This scenario created a very romantic, but extremely fragile situation". Genetic variation is important for a population's survival, as genetically variable populations are more resistant to pathogens. In 1989, disaster struck in the form of a devastating fungus named Moniliophthora perniciosa. In a ten-year period, the fungus eradicated around 70 percent of Brazil's chocolate trees, resulting in an economic and social catastrophe that affected two million people.
powered by zFeeder


The top 5 resources


selected by our team


for biological science
news coverage: