| | | |
| --- | --- | --- |
| | | Today's biological science headlines from the sources selected by our team: |
Forests, species on four continents threatened by palm oil expansion
As palm oil production expands from Southeast Asia into the Americas and Africa, vulnerable tropical forests and species on four continents face increased risk of loss, a new study finds. The largest areas of vulnerable forest are in Africa and South America. But because forests in all 20 countries studied contain high concentrations of different mammal and bird species at risk of extinction, conservation efforts need to incorporate localized solutions tailored to each region.
Warnings of imminent extinction crisis for largest wild animal species
A team of conservation biologists is calling for a worldwide strategy to prevent the unthinkable: the extinction of the world's largest mammal species.
A minute of secondhand marijuana smoke may damage blood vessels
Rats' blood vessels took at least three times longer to recover function after only a minute of breathing secondhand marijuana smoke, compared to recovery after a minute of breathing secondhand tobacco smoke. With many states legalizing medical and recreational marijuana, and possible corporate expansion within the cannabis industry, this type of research is important to help understand the health consequences of exposure to secondhand marijuana smoke, researchers said.
The intravenous swim team
(Drexel University) Drexel University researchers, led by MinJun Kim, Ph.D., a professor in the College of Engineering, have successfully pulled off a feat that both sci-fi fans and Michael Phelps could appreciate. Using a rotating magnetic field they show how multiple chains of microscopic magnetic bead-based robots can link up to reach impressive speeds swimming through in a microfluidic environment. Their finding is the latest step toward using the so-called 'microswimmers' to deliver medicine and perform surgery inside the body.
Cancer on a Paleo-diet? Ask someone who lived 1.7 million years ago
(University of the Witwatersrand) Wits researchers publish two papers on the most ancient evidence for cancer and bony tumors yet described in the human fossil record.
CO2 can be stored underground for 10 times the length needed to avoid climatic impact
(University of Cambridge) Study of natural-occurring 100,000-year-old CO2 reservoirs shows no significant corroding of 'cap rock', suggesting the greenhouse gas hasn't leaked back out -- one of the main concerns with greenhouse gas reduction proposal of carbon capture and storage.
Every grain of rice: Ancient rice DNA data provides new view of domestication history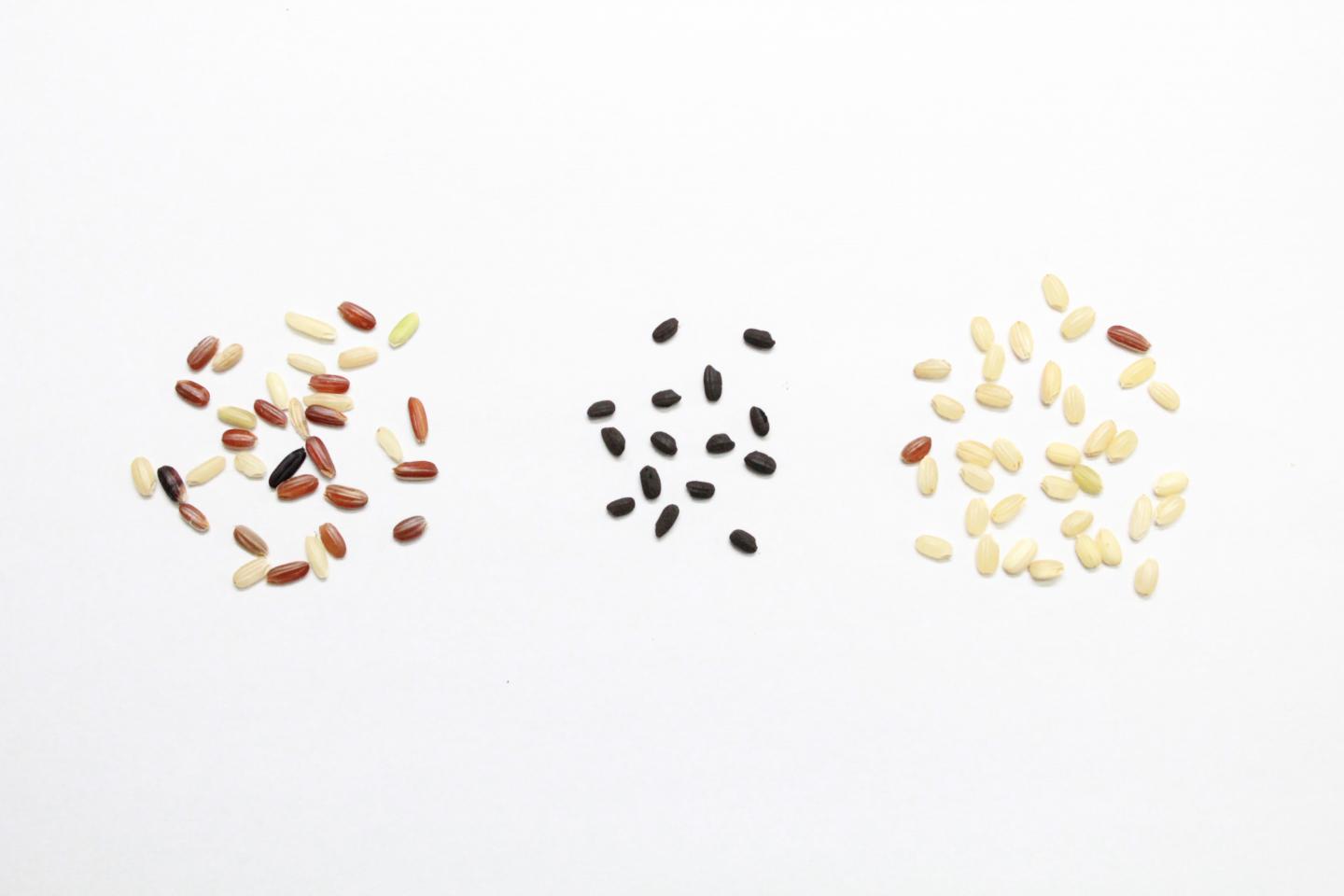 This is a comparison of ancient rice remains and modern rice. Rice, or Oryza sativa as its scientifically known, feeds more than a third of the globe. Yet the majority of rice crops that supply 90 percent of the world come from just two domesticated varieties, japonica and indica.
Discovery of new hepatitis C virus mechanism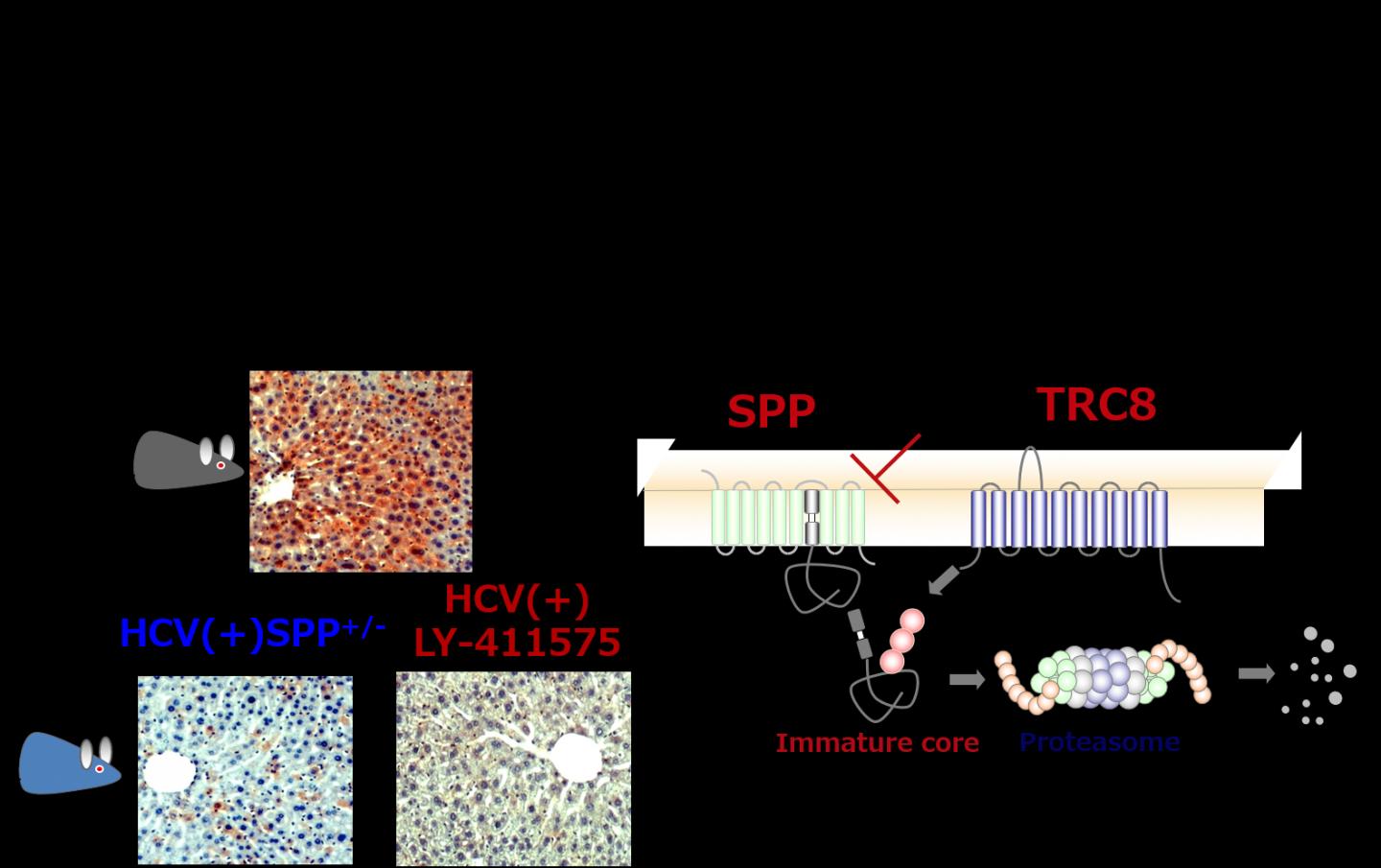 SPP inhibition reduces production of infectious HCV particles and pathogenesis, Researchers at Osaka University, Japan uncovered the mechanisms that suppress the propagation of the hepatitis C virus (HCV) with the potential of improving pathological liver conditions. Using model mice, they confirmed that when a certain enzyme is inhibited, HCV particle production is reduced leading to an improvement of pathological liver conditions. They thereby identified a new drug target for the development of new HCV drugs.
Gene therapy in a droplet could treat eye diseases, prevent blindness
Eye diseases such as diabetic retinopathy and age-related macular degeneration are among the leading causes of irreversible vision loss and blindness worldwide. Currently, gene therapy can be administered to treat these conditions -- but this requires an injection. Now researchers report in the journal ACS Applied Materials & Interfaces a new way to deliver the treatment topically, without a needle.
GMOs lead the fight against Zika, Ebola and the next unknown pandemic
The shadow of the Zika virus hangs over the Rio Olympic Games, with visitors and even high-profile athletes citing worries about Zika as a reason to stay away (even if the risk is probably quite low). The public's concerns are a striking example of the need to rapidly combat emerging infectious diseases.
Highly sensitive and effective tool measures how cells grow and divide
In a paper published in the journal Genes and Development on July 10, an IBS research team presents mTAIL-seq, a hyper-sensitive, upgraded tool to measure poly(A) tail length of mRNAs at the genomic scale. By revealing the dynamic poly(A) regulation during the translation of RNA into protein, the study advances our understanding of the fabric of life, from the color of your skin to how tall you will grow.
Close all tiger farms, WWF tells Asian states
The World Wildlife Fund on Thursday called on Asian states to close their tiger farms to boost efforts against the black-market trade in animal parts.
powered by zFeeder


The top 5 resources


selected by our team


for biological science
news coverage: