| | | |
| --- | --- | --- |
| | | Today's biological science headlines from the sources selected by our team: |
A high-fat diet may alleviate mitochondrial disease
(Salk Institute) Salk scientists find that dietary fat, coupled with a natural hormone, can relieve metabolic dysfunction associated with mitochondrial disease in mice.
To shed weight, go vegan
(Springer) People on a vegetarian diet, and especially those following a vegan one that includes no animal products, see better results than dieters on other weight-reducing plans. In fact, they can lose around two kilograms more on the short term, says Ru-Yi Huang of E-Da Hospital in Taiwan after reviewing the results of twelve diet trials. The findings appear in the Journal of General Internal Medicine, published by Springer.
UW team programs solitary yeast cells to say 'hello' to one another
(University of Washington) University of Washington researchers have produced cell-to-cell communication in baker's yeast -- a first step in learning to build multicellular organisms or artificial organs from scratch.
A microtubule 'roadway' in the retina helps provide energy for vision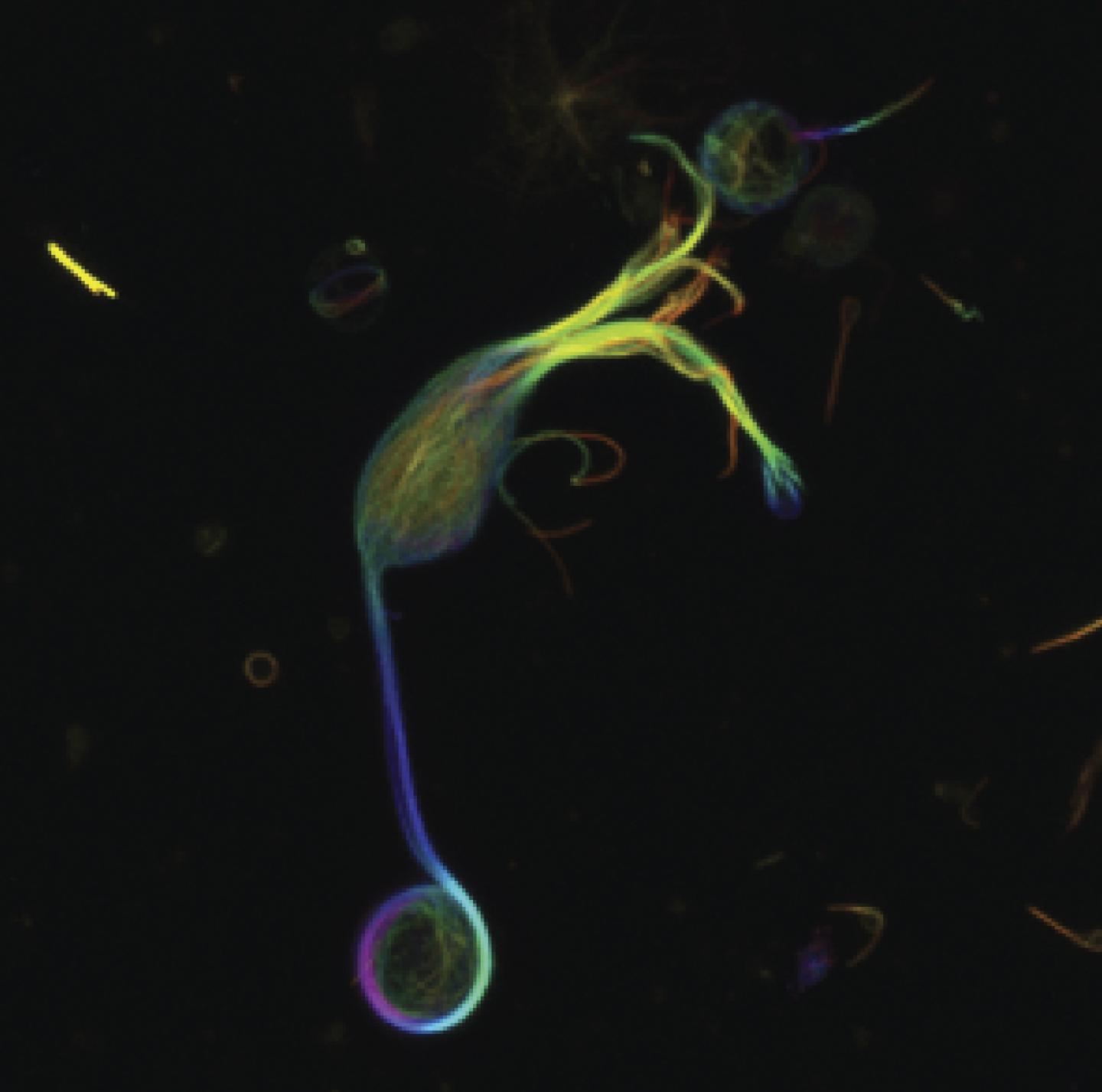 Fluorescently labeled microtubules extend from the tips of the dendrites (top) into the axon and down into the giant synaptic terminal (bottom) of a single isolated goldfish retinal bipolar cell. A loop of microtubules encircles the inner plasma membrane of the terminal and anchors mitochondria. Researchers have discovered a thick band of microtubules in certain neurons in the retina that they believe acts as a transport road for mitochondria that help provide energy required for visual processing. The findings appear in the July issue of The Journal of General Physiology.
Researchers discover how petunias know when to smell good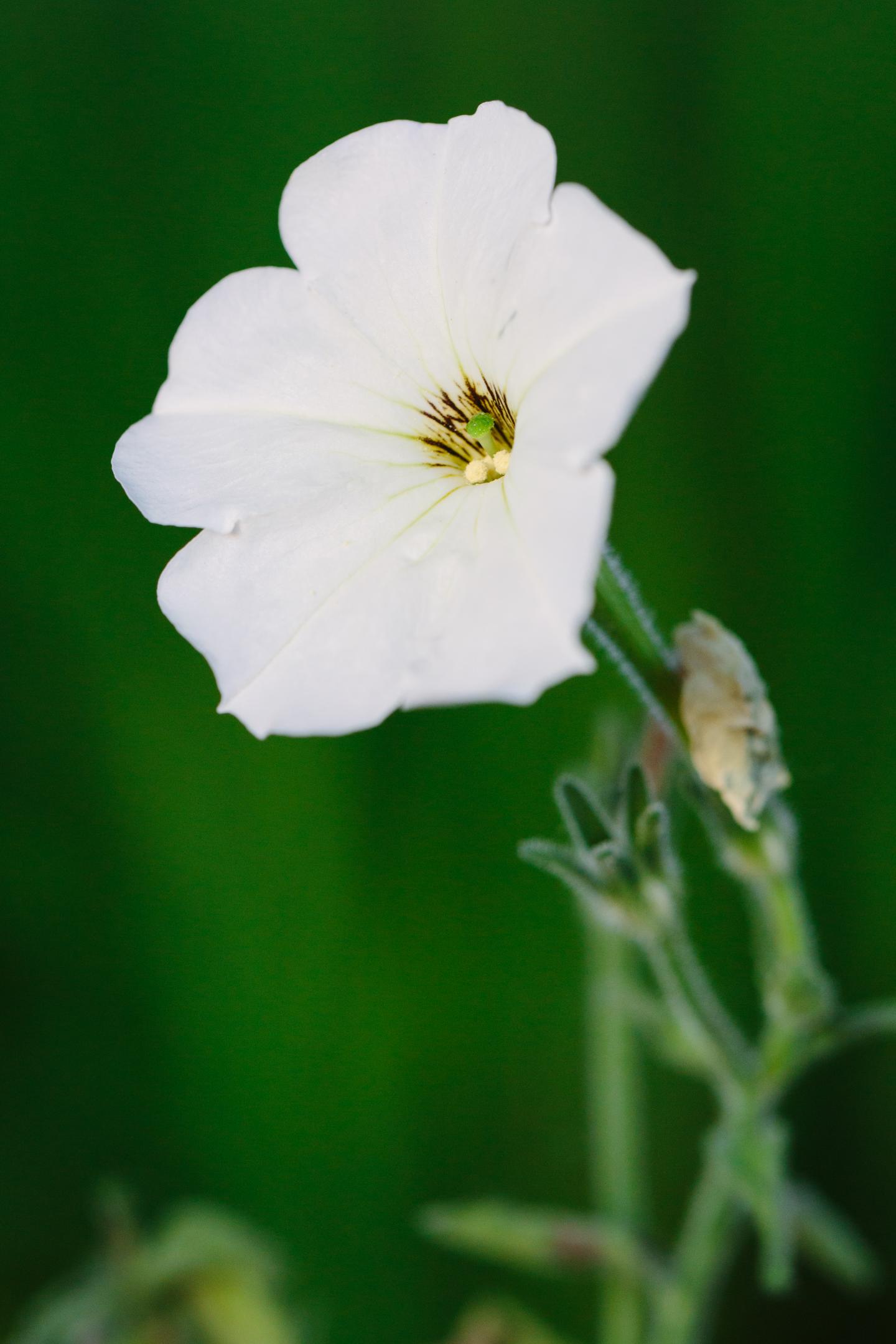 University of Washington researchers have discovered a link between floral scent release and circadian rhythms in the common garden petunia. Good timing is a matter of skill. You would certainly dress up for an afternoon business meeting, but not an evening session of binge-watching Netflix. If you were just a few hours off in your wardrobe timing, your spouse might wonder why you slipped into a stiff business suit to watch "House of Cards."
Flatworms could replace mammals for some toxicology tests
Laboratories that test chemicals for neurological toxicity could reduce their use of laboratory mice and rats by replacing these animal models with tiny aquatic flatworms known as freshwater planarians.
Team programs solitary yeast cells to say 'hello' to one another
For centuries, humans have been playing with yeast. But these simple fungal cells usually do their jobs—making bread rise or converting sugar into alcohol—without having to communicate or work together.
Europeans have unknowingly contributed to the spread of invasive plant species in the US
Halle (Saale). The role of plant traits might be overestimated by biologists in studies on plant invasiveness. Anthropogenic factors such as whether the spcies was being cultivated proved to be more important. These conclusions were made from a study on Central European plants that were introduced by humans to North America and over time became naturalised in this continent. Naturalisation of new plant species, a process that makes it a permanent member of the local flora, most strongly depends on residence time in the invaded range and the number of habitats occupied by species in their native range, researchers reported in the journal Ecology.
Restored streams take 25 years or longer to recover
New research has found that the number of plant species growing just next to restored streams can take up to 25 years to increase above those channelized during the timber floating era. This is according to doctoral student, Eliza Maher Hasselquist, and other researchers from UmeĂĄ University and the Swedish University of Agricultural Sciences (SLU).
powered by zFeeder


The top 5 resources


selected by our team


for biological science
news coverage: